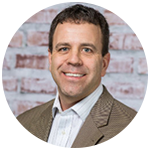 Matthew Craney
SVP/Chief Financial Officer/Chief Risk Officer
Matthew Craney joined Home Bank in 2006. Matthew is a member of Gasburg Baptist Church and serves on their Finance Committee. He is also on the Board of Directors of the Barbara B. Jordan YMCA where he serves on the Executive and Finance committees. Matthew previously served on the Board of Directors of the Risk Management Association (RMA), as a volunteer for Habitat for Humanity and as a member of the Morgan County Economic Development Loan Committee. Matthew holds a Bachelor of Arts in Economics from Indiana University, an MBA from Indiana Wesleyan University, completed the Graduate School of Banking at the University of Wisconsin-Madison, and is a graduate of the ABA National Commercial Lending School.
You're now leaving Home Bank
The privacy policies of this external website may differ from our privacy policies. Please review the privacy policies and security indicators displayed on the external website before providing any personal information. We are not responsible for the content on third party websites.