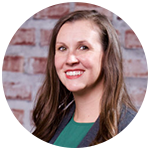 Alexandra Ross
SVP/Chief Retail Banking Officer
Alexandra Ross began her career at Home Bank in 2008 and most recently served as Vice President/Director of Retail. She holds a certification as an Accredited ACH Professional (AAP) and is a 2018 graduate of the ABA Stonier Graduate School of Banking (University of Pennsylvania) and she earned a bachelor of science degree from Purdue University.
You're now leaving Home Bank
The privacy policies of this external website may differ from our privacy policies. Please review the privacy policies and security indicators displayed on the external website before providing any personal information. We are not responsible for the content on third party websites.